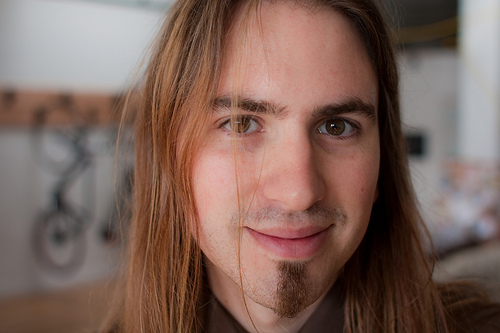 Hi. My name is Josh, and I am a nerd.
I am a hacker. I write lots of software and have written a bit of English here and there.
I put my projects into my projects gallery, and sometimes write up my thoughts in my blog. I tweet a lot.
During the week, I'm a single dad to Calvin Chaos, and a freelance problem-solver.
Photo Josh, The Mayor by Rubin Starset, the other mayor of noisebridge. Thanks Rubin!